Karl and Angela Robb, our guest speakers at our May 4th Zoom meeting, provided ideas and tips from their own experiences as to what has helped them find balance and live better with Parkinson's. When they speak of balance, the Robbs are talking about body, mind, spirit, and emotion.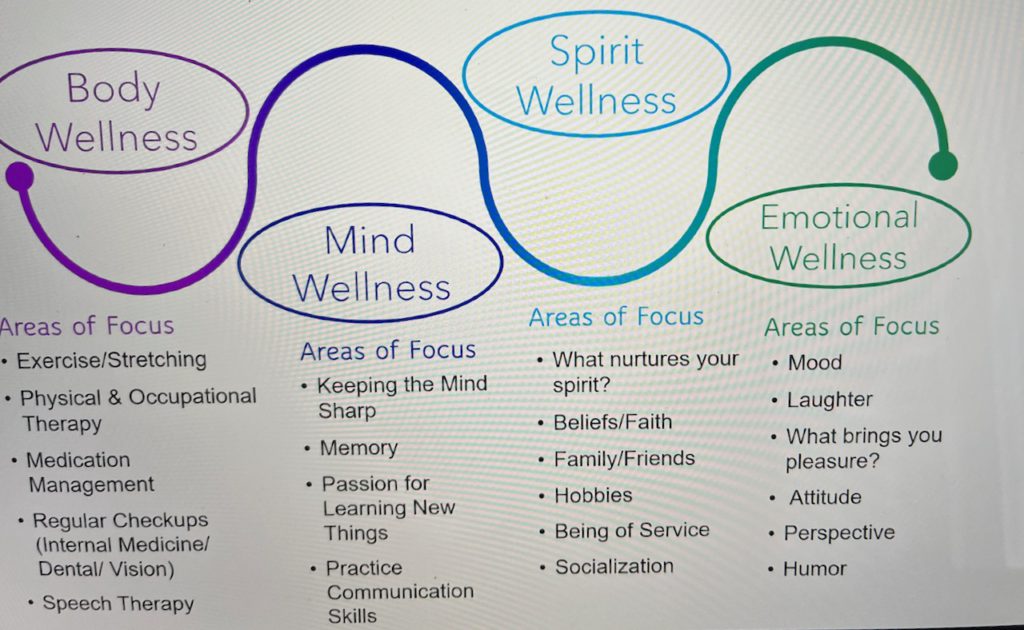 Balance is a moving target and what works for them won't necessarily work for someone else. Everyone needs to find their own personal recipe for wellness. Karl has had Parkinson's for over 30 years. His wellness recipe includes speech practice, Loud crowd, Rock Steady boxing, personal training, massages, photography, regular doctor visits, teeth cleanings, social gatherings, and Reiki practice. Angela is a Parkinson's advocate, and Karl's wife and caregiver for 25 years. Her wellness recipe includes personal training, Rock Steady Focus Mitts partner, online caregiver events, meetups with friends, gardening, projects outside Parkinson's, Reiki practice, massage, and doctor appointments. Their evaluation criteria for trying something new is that it's not dangerous, risky, or expensive. A positive attitude helps, along with gratitude, compassion, and patience towards oneself. The Robbs suggest keeping a Gratitude Journal and jotting down three things daily that you are grateful for.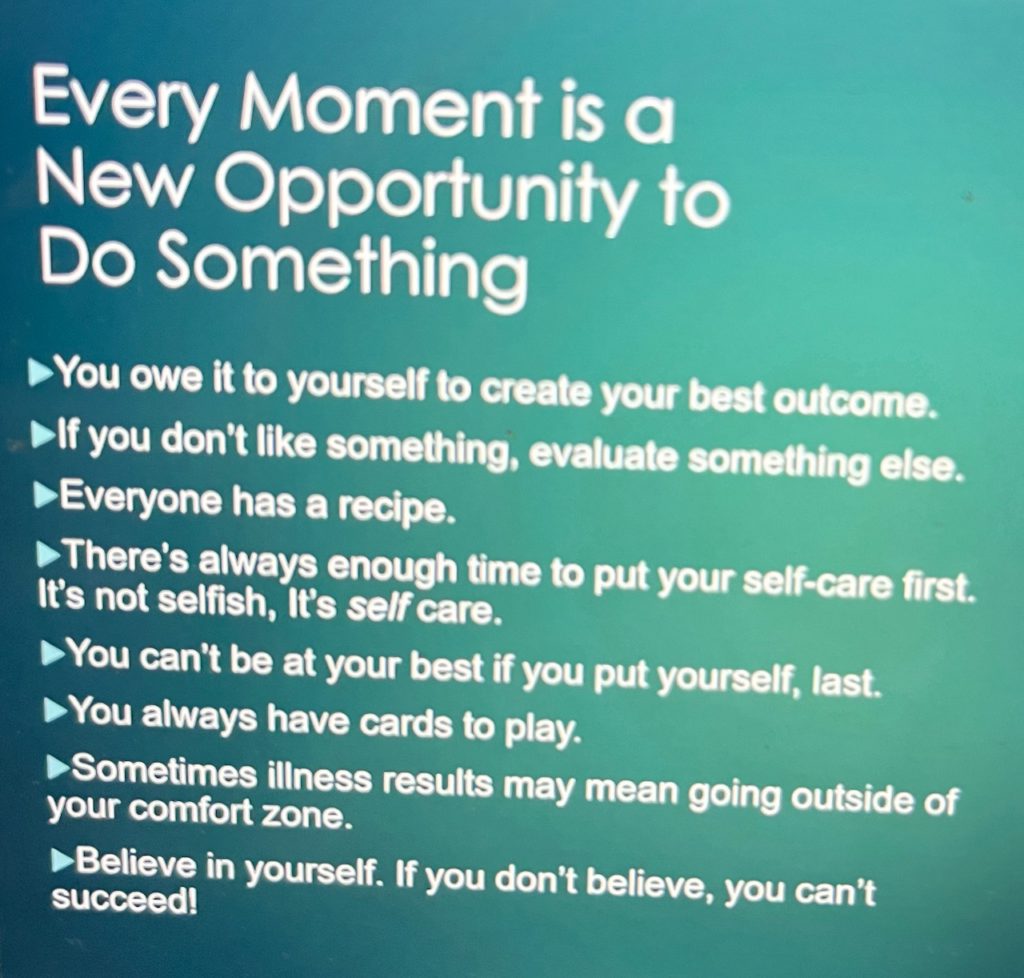 It's important to know your stressors and be prepared to deal with them. Both Karl and Angela are Reiki Masters and say Reiki helps to replace the energy depleted by anxiety, stress, and pain. Through the power of touch, Reiki serves as a human conduit to energy. Completing Level 1 training qualifies someone to work with Reiki on themself.
Thirty-plus years of living with Parkinson's. I asked Karl if this qualifies him for The Guinness World Record Book. He laughed and said there are actually a couple of people who've had Parkinson's longer. It does qualify him, in my book, as a great source of wisdom and inspiration. I've collected a few of his wise and inspiring words, sprinkled in among their talk and during the Q & A that followed, calling these truisms, Karl-isms.
Karl-isms - The Parkinson's World According to Karl
"There are no good days without the bad days."
"One small change can make a lasting impact."
"You're either in the driver or the passenger seat. You get to choose."
"Parkinson's is a full-time job."
The Robb's quote as further inspiration the title of the manual by Davis Phinney, founder of the nonprofit The Davis Phinney Foundation for Parkinson's in 2004: Every Victory Counts. You can order a print edition or download a digital one, both free, at their website.
There were some questions about Karl's Rock Steady boxing instructor, Alec Langstein. Alec is scheduled to speak to our group at our October 5th meeting. In the meanwhile, you can find out more about Rock Steady at http://nova.rsbaffiliate.com. Additional information and class offerings are on our website
Karl's website, A Soft Voice in a Noisy World, is an amazing resource of information.
Womens Parkinson's Project — is another resource mentioned by Angela.