At our next Just-Us Share Time meeting on April 5, we will be talking about gratitude. Does counting your blessings help you roll with the punches? What gets you through a rough day? What are you grateful for?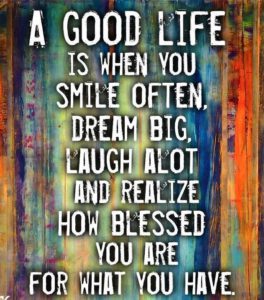 Just-Us Share Time Meeting Details:
Date: Wednesday, April 5
Time: 1:00-2:30 pm
Topic: Gratitude
For everyone's safety, we ask that you not attend if you haven't had two vaccines and at least one booster, are feeling ill, or have been exposed to anyone who is ill.
Looking forward to seeing everyone!
In the meanwhile, some resources that may be of interest.
If you are not already subscribed to the Parkinson Social Network (PSN) e-newsletter, I highly recommend it. PSN is a local non-profit dedicated to providing information and opportunities in order to advocate, support, inspire, and enrich the lives of those living with and touched by Parkinson's in our Northern Virginia community. Their website is full of information and resources and they sponsor numerous online programs and events each month, including an upcoming Webinar on April 15th at noon with Author, Parkinson's Diva, and Board Certified retired Movement Disorder Specialist, Dr. Maria De Leon, who also has Parkinson's. Registration via their website is required. Board members Karl and Angela Robb were guest speakers at our May 2022 meeting.
A number of our newer members have been requesting this: information on options available for receiving the Aware in Care hospital safety kit offered by the Parkinson's Foundation to help you stay safe and receive your medications on time if you need to be hospitalized for any reason. I found re-reading it helpful!